Taking full advantage of drone mapping in construction
Isachsen is using PIX4Dcloud Advanced across construction projects - and it's revolutionizing their workflows.
Introducing technology into a sector faces roadblocks. Established techniques are tried and tested - how can you be sure a new method is better? What if you need to spend hours training staff? What happens if there is a problem?
This is no different for drone mapping and site scanning with photogrammetry. Despite 100 years of science, these techniques are still being put to the test by constructors worldwide who will not automatically adopt them. This begs the question: will drone mapping be the new big thing in construction? Or will adoption continue to be slow?
We talked to Isachsen Gruppen's Trygve Almquist, an experienced constructor using drones and PIX4Dcloud, to see what he thought.
Tell us about Isachsen Gruppen - what do you do? How did you start using drones in construction?
Isachsen Gruppen AS is a contractor based in Norway. We work on stockpile management, urban public works, and various other projects. We currently have over 1,300 people in the company and we work across Norway.
We started to test the use of multirotor drones a few years ago when we realized that they had a low price point with a high value. Aerial images could help us to better document our sites or gather more information - and a single drone with a reliable sensor can be purchased for under 5,000 Euros. Soon we found we could train multiple team members quite quickly and thus, started to roll out using drones more often.
Now, we have multiple drones in a fleet - the majority are either DJI Phantom 4 RTK drones or the Magic 3 Enterprise. We started to use Pix4D software in 2014 after researching photogrammetry software online. Pix4D persuaded us to try PIX4Dmapper initially, and later we migrated to PIX4Dcloud Advanced to take advantage of a cloud platform.
Now, we are using drone mapping to learn more about our sites. We have found several benefits from it, which has seen us start to rely on this technology more and more often.
What is PIX4Dcloud Advanced?
PIX4Dcloud Advanced
is a cloud-based drone mapping platform. With tools such as timelines, design overlays, and volume measurements, it is tailored to suit construction and improve communication. It empowers high levels of site management without disrupting workflows, as well as enhancing team and stakeholder collaboration by having easy-to-share, up-to-date information of the as-built.
What were your concerns about adopting drones for construction?
As is typical of construction, we faced a bit of hesitation about the prospect of introducing new technology into the company. We had to test and demonstrate the benefits and efficacy of PIX4Dcloud and drone mapping. One of the key concerns was testing the accuracy of the new workflow. This led to us using RTK drones in order to ensure we could rely on our results and measurements. Thanks to this accuracy, drone mapping is a non-traditional method for construction but has become more widely accepted in recent years.
Key benefits of drone mapping in construction:
Measure volumes - whether it is for trenches or monitoring stockpile levels
Measure lines - during site management or planning, Isachsen can measure distances around the area of interest.
Track changes over time - PIX4Dcloud Advanced has special features used for monitoring changes over time. Multiple datasets can be included to follow the progression of a project.
Overlay design plans and maps - being able to compare as-built with as-designed is saving teams money and time as they identify errors early and keep their teams safe by avoiding utilities (eg subsurface pipelines) during work.
Import IFC file formats - by visualizing the BIM models in the existing terrain we can easily understand where to dig, place elements or where are the utilities.
Why have you committed to using drone mapping for contractor projects?
Our work typically ranges in size and timeline. Sometimes, we are working on massive sites that have multi-million dollar budgets. Others, we might be working on transport infrastructure maintenance, such as railways, where speed and efficiency are paramount. We can use drone mapping for all of these projects as it is a very flexible.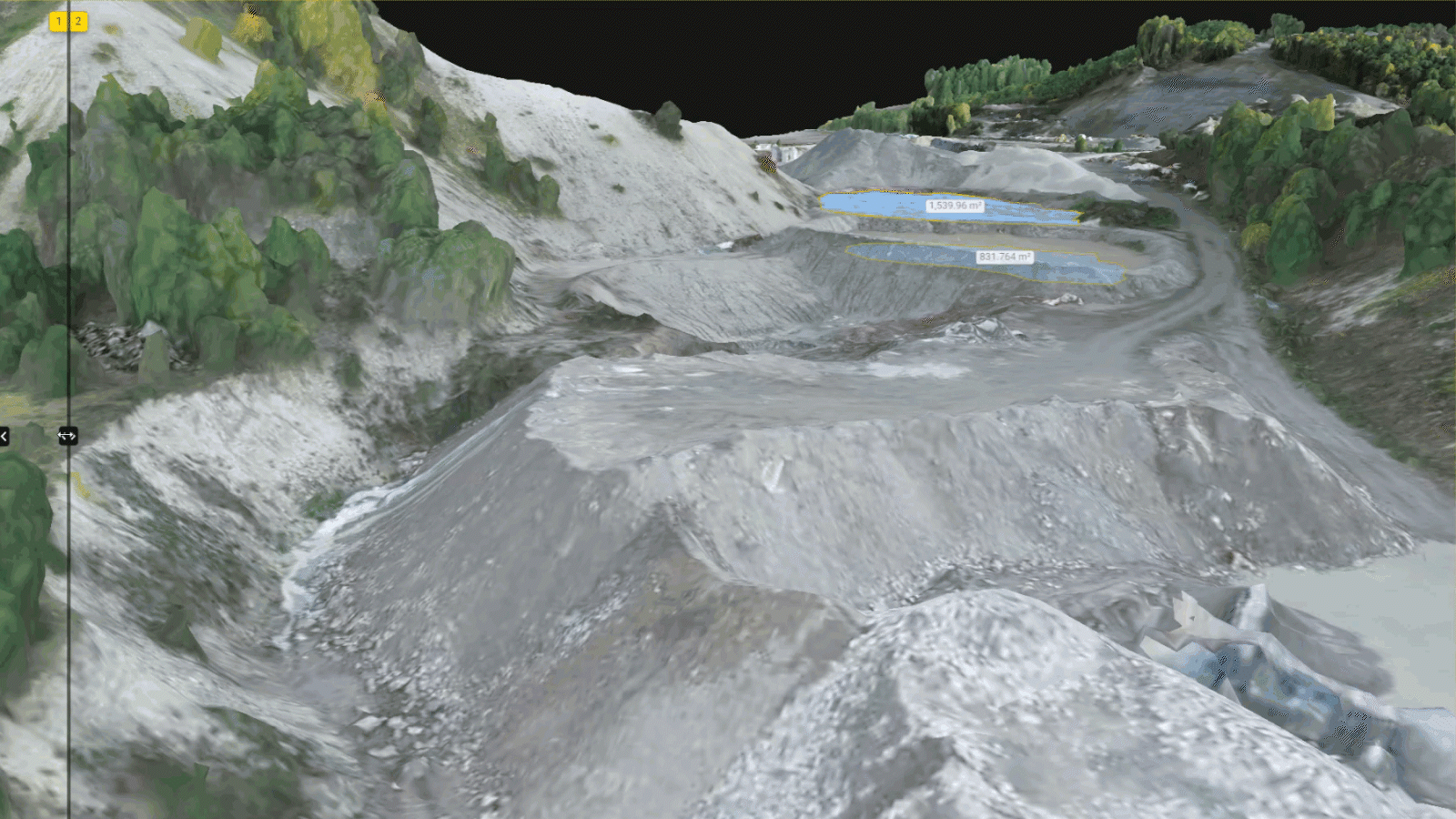 The main benefit we noticed was the enhanced documentation. We have trained drone pilots across our teams, and now we fly most of our sites either weekly or bi-weekly. This provides us with simple, consistent documentation that we can always revisit. We have all the data to solve disputes, prove our work, and back up our invoicing right at our fingertips. In addition, because it is all online with PIX4Dcloud, it is easy to share the data between teams.
Actually, that was another benefit - the improved communication between people on-site and off-site. Our foremen, or site managers, can get a real sense of the site and its progress. In the past, they would have to send someone to a site to double check if there was an issue. Nowadays foremen can have an area digitized within minutes if necessary. More eyes can see the project, so more work can get done.
There is also a large benefit from using PIX4Dcloud Advanced in terms of the tracking workflows. We use the Overlay tool to see what is happening over time and check if the as-builts match the as-designed elements. We have more information available to us than ever before, making our work easier.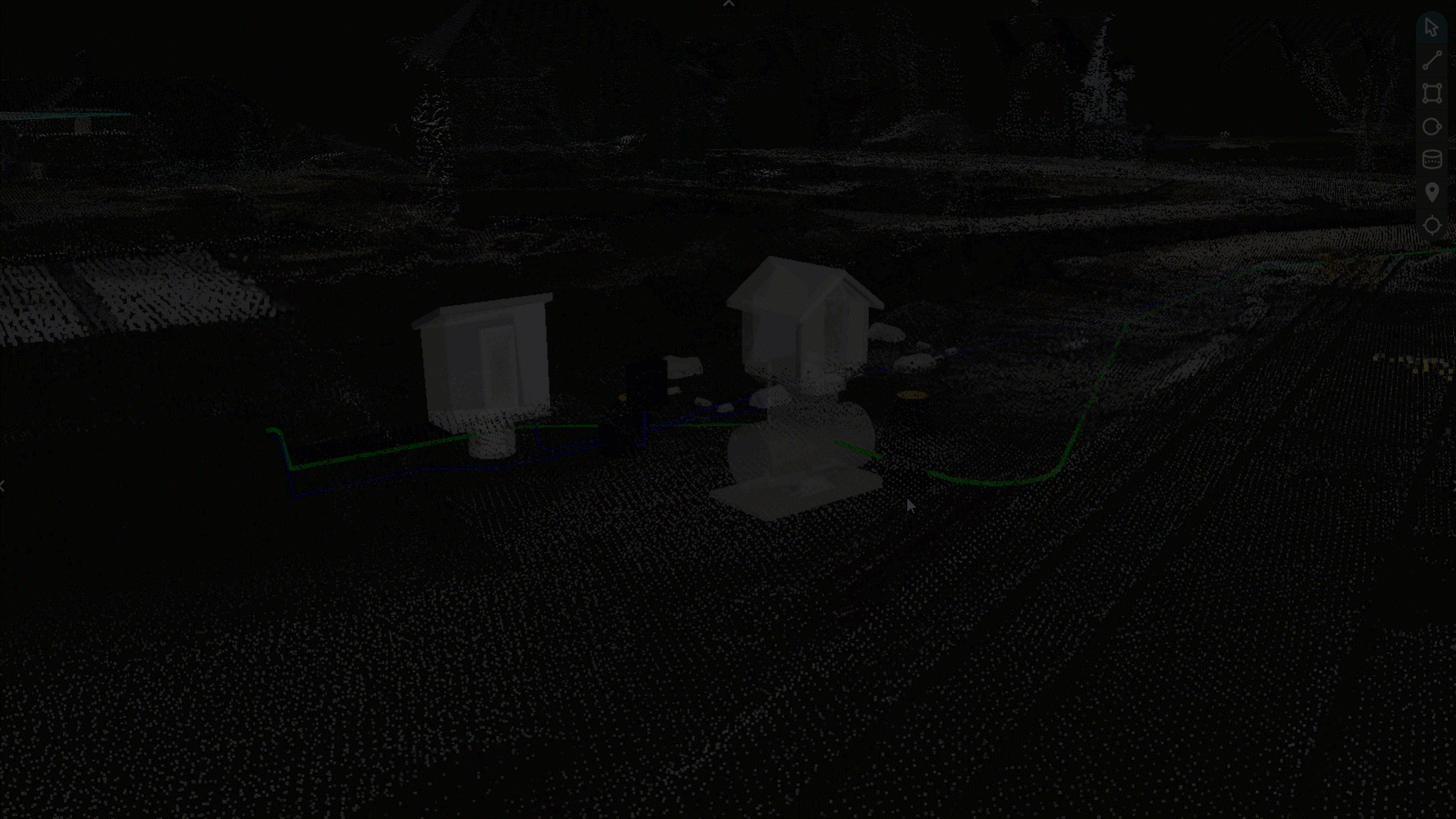 Overall, we think this inclusion to our toolkit has made us work faster. A pilot flying over the site can cover it in minutes, which is faster than our surveyors on foot. The data collected can be shared with surveyors as soon as it is done processing. Typically, a surveyor on-site would verify 10-12 parts of a site per day - now they can cover the whole area thanks to not having to move around and manually take notes. They can annotate, document, and share their findings from the comfort of the office - and we don't have to stop work during data collection, or wait a long time for results.
Have you got any examples of using the software in practice?
We are often using our results from PIX4Dcloud Advanced to prevent disputes between parties. We can help avoid disagreements escalating, especially around invoicing or potential errors, by showing clearly what happened and when.
Our typical workflow looks something like this:
The drone pilot arrives on a new site and gets set up.
They fly the location for the first time
Process the data with PIX4Dcloud Advanced
We start acting on the data
Identify where we want to install temporary site offices
Measure distances around the site to order the right amount of fencing
Share a basic site survey with our surveying team.
These outputs are incredibly helpful - and we can even use them to advertise our workflows to potential new clients, showcasing how we're using cutting-edge technology to achieve our results. It provides us with credibility.
Before we finish off - are you facing any challenges with drones in construction?
Well one thing is the changing drone laws. In 2021 and 2022, the EU introduced new drone regulations that have seen us do a lot of research to make sure we are in line with the current rules. I have set up licenses and certifications for all of our pilots and drones.
Besides that, we obviously have to account for weather affecting whether or not we can fly, but otherwise we are finding it relatively smooth to use the technology. What's nice is that when I walk around the office, we don't have the conversations anymore of "do you remember what we did there? What happened with that project?" - we can always check it directly.
About Isachsen
As a result of the recent updates to PIX4Dcloud, Isachsen now benefit from the software's integration with Trimble Connect, offering them seamless workflows.
As drones and photogrammetry construction software develop, Isachsen is unlocking new workflows and opportunities for their business. They are experimenting with terrestrial surveying through the viDoc RTK rover, which can be used for open trench projects such as surveying subsurface utility engineering. With the use of RTK accuracy in both aerial and terrestrial surveys, Isachsen can continue to deploy cutting-edge technology to digitize reality with accuracy - and show their clients how these modern techniques have a place in construction that will continue to grow and benefit the users.
Isachsen has shared some success stories with Pix4D which will be published in a separate article. Stay tuned via LinkedIn so you don't miss it!
__ _ _Thank you very much to Trygve for his input! __
Discover the power of PIX4Dcloud Advanced
Specialized construction mapping software